YOUR BABY'S PHOTO

INTO A SAND PORTRAIT
WE CONVERT ANY PHOTO

INTO A GLASS VASE TO A SAND MASTERPIECE
LET OUR TALENTED SAND ARTISTS

create a sand portrait from your favorite photo
CUSTOM SAND PAINTINGS FROM PHOTOS

100% Hand-Painted By Talented Sand Portrait Painters
We recreate your photo into a sand painting
We use up to 81 sand colors to create realistic works of art.
We don't use glue, adhesives or binders when working with sand.
Sand Portraits from photos  painting by sand and using only a wooden spoon, wooden stick and colored sand . 
( $237 ) ORDER & UPLOAD YOUR PHOTO NOW!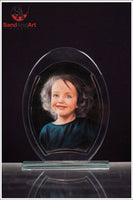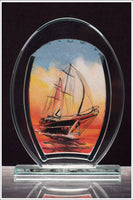 We offer custom sand portrait paintings from photo
Turn your photo into an SAND painting portrait with us. All you need to do is upload your photo and we'll take care of the rest. Your custom sand portrait painting will be done 100% freehand by a master sand portrait artists. The photo you upload will be painted 1:1 by the artist, so please make sure you're choosing the perfect image for your custom artwork. Your portrait painting in sand includes unlimited revisions because we want you to be 100% satisfied with our work.
($138) UPLOAD YOUR PHOTO NOW!
We can paint a beautiful sand portrait from photograph of your choice . Painted portraits from photos
Making Sand Portraits From Photos is a great way to add some personalized décor to your house which is completely unique and apt. We are at your service to help you procure such paintings with sand! 
Turn Photo Into Sand Painting 
( $237 ) ORDER & UPLOAD YOUR PET'S PHOTO NOW!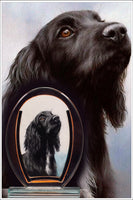 TURN YOUR PHOTO INTO A SAND PAINTING
Turn your photos into sand masterpieces.
Commemorate your most valuable memories using colored sand.
You can send a portrait , family, landscape or pet photo. Besides, artists can turn into a sand painting any other image that you like.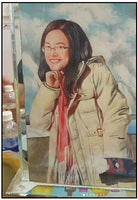 You can indicate a custom size instead of selecting the most widely used formats.
We provide a client with detailed information by taking photos and videos of each production stage.
We seal a vessel with silicon to make sand stay in place.
We are using only small scoop, funnel and a stick.
We dye sand with natural pigments that will not fade over time.
( $570 ) ORDER & UPLOAD YOU PHOTO NOW
Turn your photos into a beautiful 100% handmade sand paintings , and turn picture into a Sand Portrait.
We pay high attention to details so it might be difficult to tell the result from the original.
Our container is a glass frame consists of two glass panes with space between them.
You will get photos and videos to see how artists work on your photo or picture.
Upload your favorite photo and let us convert it to Sand Portrait into a glass vase , and surprise your friends and family by gifting them an amazing Sand Painting. 
They are Paintings with colored sand.
It is a unique painting gift and custom portraits , for Family Portraits.
($465) ORDER & UPLOAD YOUR PHOTO NOW!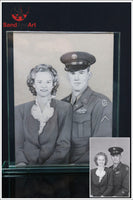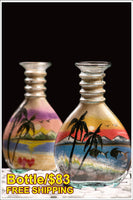 LOOKING FOR UNIQUE GIFT! ORDER ONE OF OUR BEAUTIFUL SAND BOTTLE DESIGNS | FREE SHIPPING
We are different because we picked the hard path of painting different than other and dared to paint by SAND and only sand. Get this beautiful sand bottle and customized it with name and dates.
BUY A SAND BOTTLE ($83)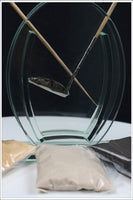 We are offering our Sand Painting Tools Package
We are offering this sand painting tools package for everyone wants to try this
beautiful art by his/her own...read more 
FREE SHIPPING 
ORDER THIS PACKAGE ( $150 )
LET US TURN YOUR PHOTO TO A UNIQUE SAND MASTERPIECE
100% Money Back Guarantee + FREE Shipping!
You will get photos and videos to see how artists work on your photo or picture.
Our Sand artists pour dyed sand and powdered pigments from crystals or other natural or synthetic sources onto a base of smooth sand to create sand painting.
You can also add a company logo, an emblem or a name engraving.
Why SandAndArt ?
We are only company that offers personalized sand art services .No other company can create such detailed sand copies of your pictures.
When placing an order, you can send detailed instructions to us and our artists will work on your picture till you are satisfied with the results.
This craft requires professional skills, talent and patience. Thus, you won't find many companies providing sand and art services.
If you want to get a sand painting of your pet and can't select a suitable image, send several pets' photography  samples and our artists will help you find the best option.
Our experts demonstrate a high degree of professionalism.
No one can be able to beat SandAndArt in terms of quality
You can also add a company logo, an emblem or a name engraving.
Similar agencies offer a limited range of services. They create pictures in one color or use glue to seal them.
HOW TO ORDER
You can place your order in 4 easy steps. Therefore, we designed a full detailed page with informative video .
WATCH ( HOW TO ORDER VIDEO )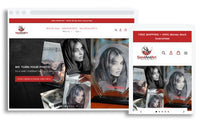 Our SandAndArt studio:
Sand and Art is a studio dedicated to the highly-specialized art of creating lasting images and memories using nothing but coloured sand and we are able to customize existing images to create a unique piece of art to commemorate any special occasion.
ABOUT US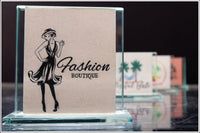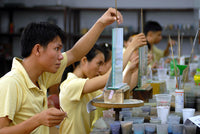 Our Artisans :
Most of our artisans have little formal education and come from impoverished backgrounds and we train them in a marketable skill so that they can support their families and communities while regaining the dignity of artistic expression. Many of our original artists have become teachers to the next generation in our growing studio and we pride ourselves on creating a sustainable art-form and business that helps develop people while providing the highest level of service to our customers.
ORDER & UPLOAD YOUR PHOTO

ACCEPTED PAYMENT METHOD
Shopify-Payment & PayPal is our preferred payment method and the secured payment way for most buyers and sellers. Shopify-Payment & PayPal let you send payments quickly and securely online using a credit card or bank account...